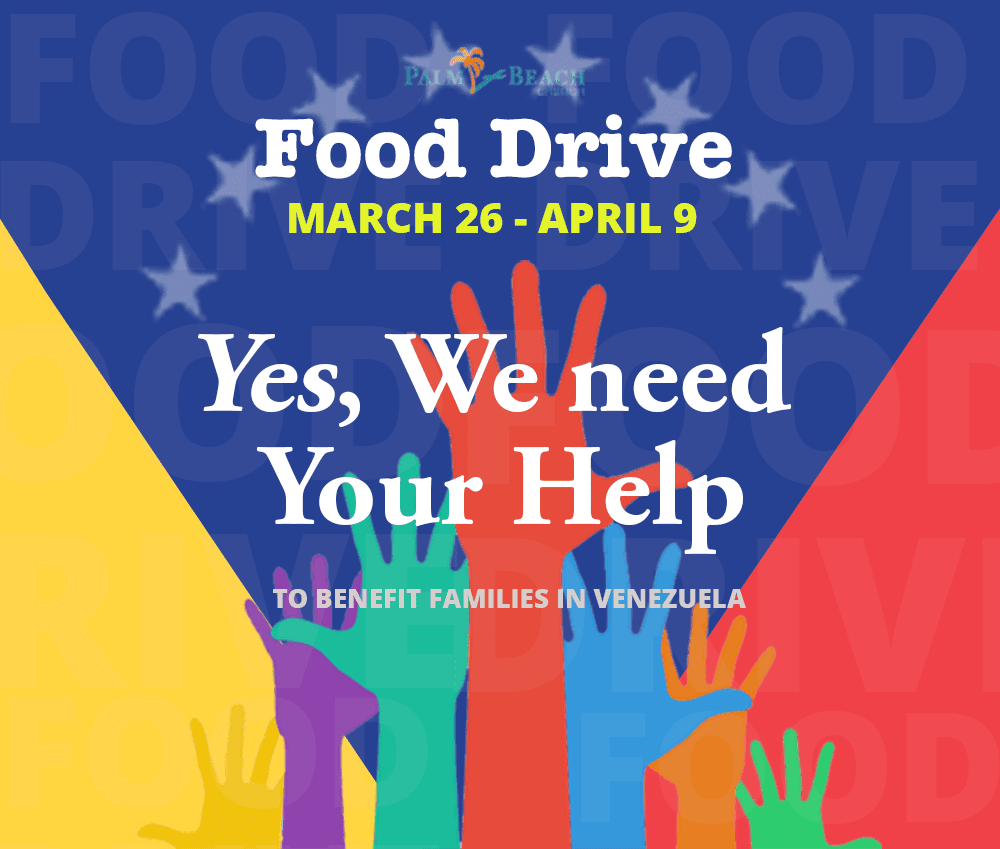 "Do not neglect to do good and to share what you have, for such sacrifices are pleasing to God." Hebrews 13-16
Read below to get more information on how The Palm Beach Church is reacting to the humanitarian crisis that is currently flogging the country of Venezuela.
Venezuela is in crisis. People are queuing all night for food and medicine; inflation is over 700 percent – the highest in the world; and murders and kidnappings are spiralling out of control. Children are dying due to the lack of medicine, the elderly are unable to access their treatment, when found it is too expensive they would have to choose to either eat or buy their medicines.
To help alleviate the crisis that Venezuelans' are living. We are gathering non-perishable food items like rice, beans, powdered milk, pasta, sugar, canned proteins. Also, medical supplies like Tylenol, aspirin, gauze, bandages, Neosporin. Female hygiene products, Vitamins D, C, B, Omega 3 and 6, multivitamins. Diapers, coffee, toilet paper, soap, toothpaste.
Bring your donations to our next Sunday Service at Santaluces Community High School – 6880 Lawrence Road Lantana, Fl 33435 – Beginning at 10:00 am.
THANK YOU!